Look at some views inside Yes I Can GB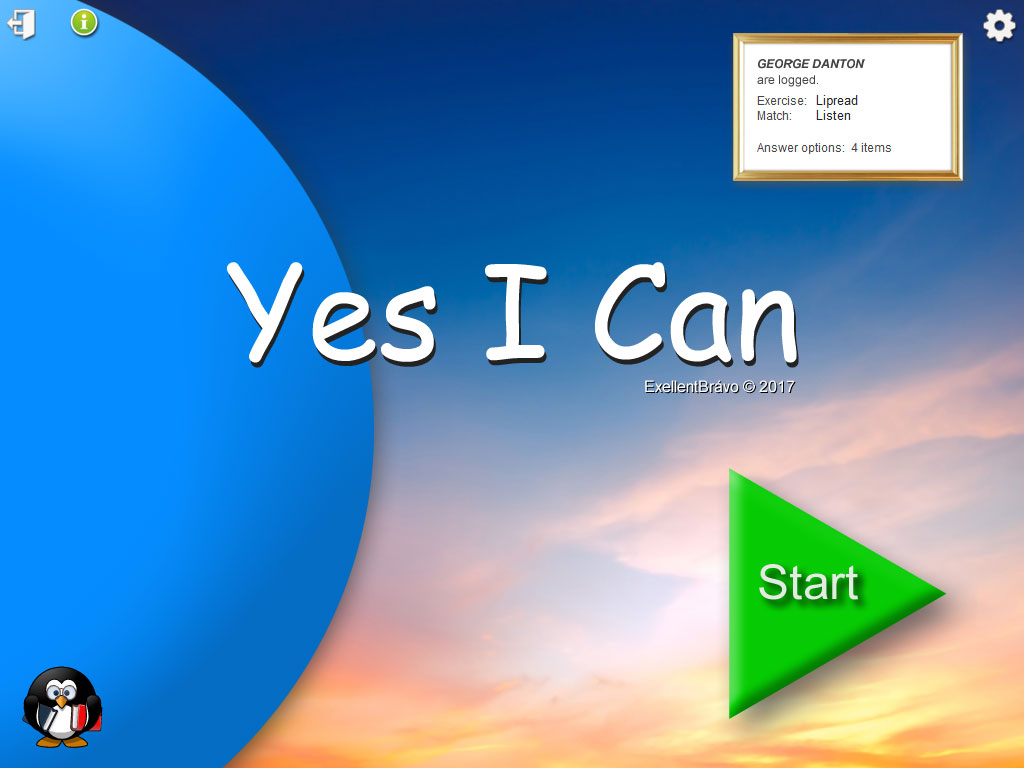 Yes I can GB is a language training program based on identifying different matches. A match can be an illustration, text, audio or lipreading.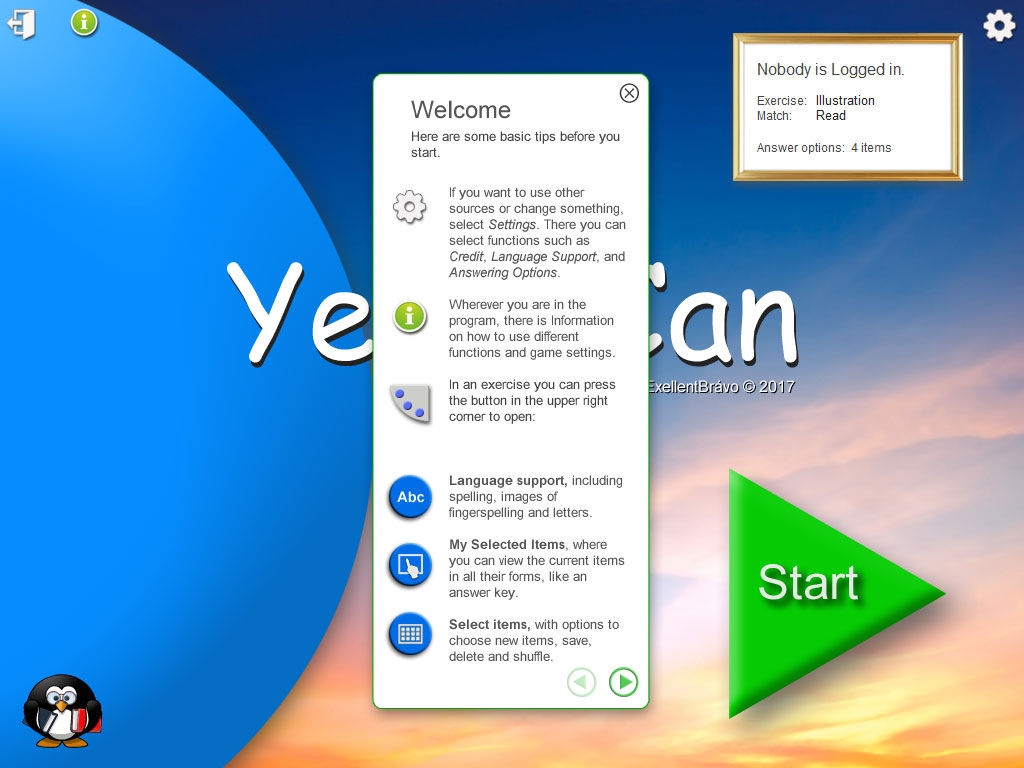 Wherever you are in the program, there is always information and assistance. Clicking the green button at the top left shows the current information. Once you have used the program for a while and learned the necessary information, you can hide the information button in the "Settings" section. The box to the right shows current exercise and number of "Answer Option".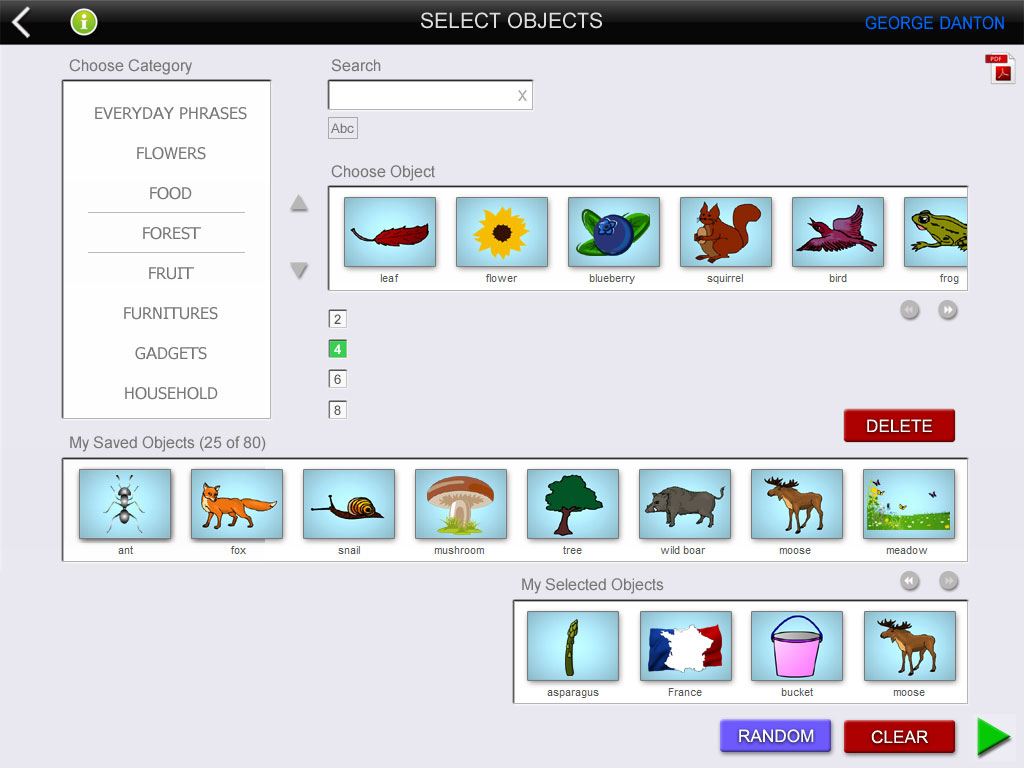 The object selector manages approximately 1000 different words and phrases and is easiest to use with a Windows disk. By swiping in different directions, you can easily find and combine the items you want and also save them.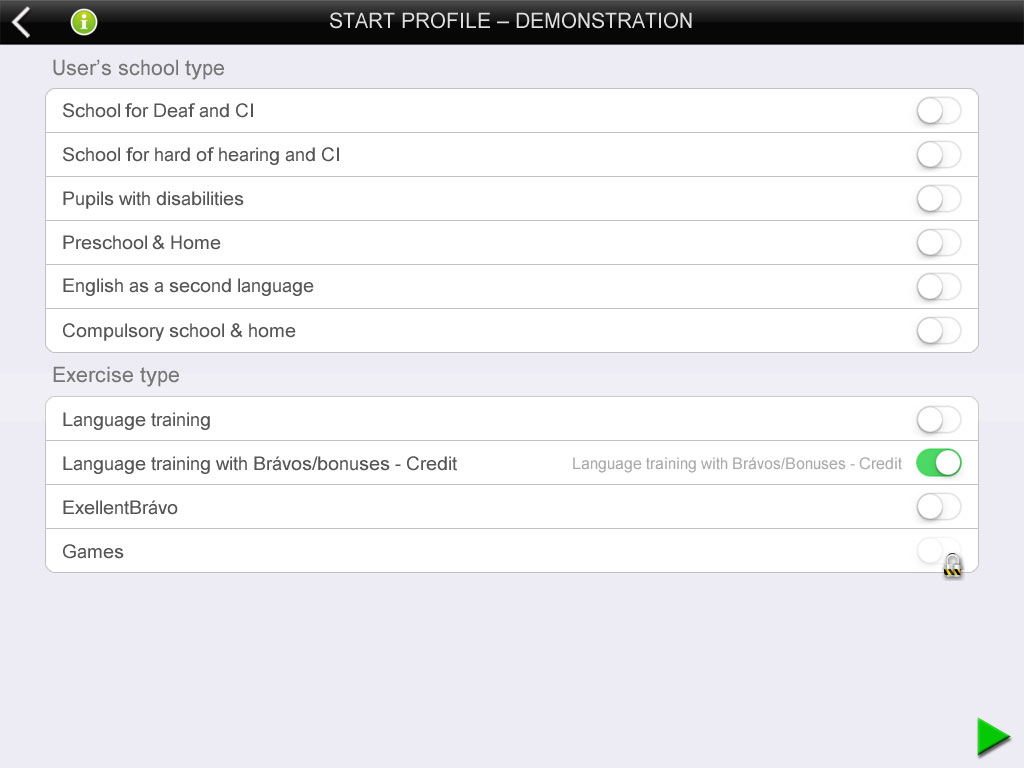 The Start profile is intended as a customized suggestion for exercises for different types of users and needs. This profile can be customized several times as long as no one is logged in, and can also be changed under Settings.


Yes I Can GB has fewer sources to match between when sign language and fingerspelling are not included in the program. Yes I Can GB is therefore interesting for children with no disabilities. The program can be used by children from the age of 2 years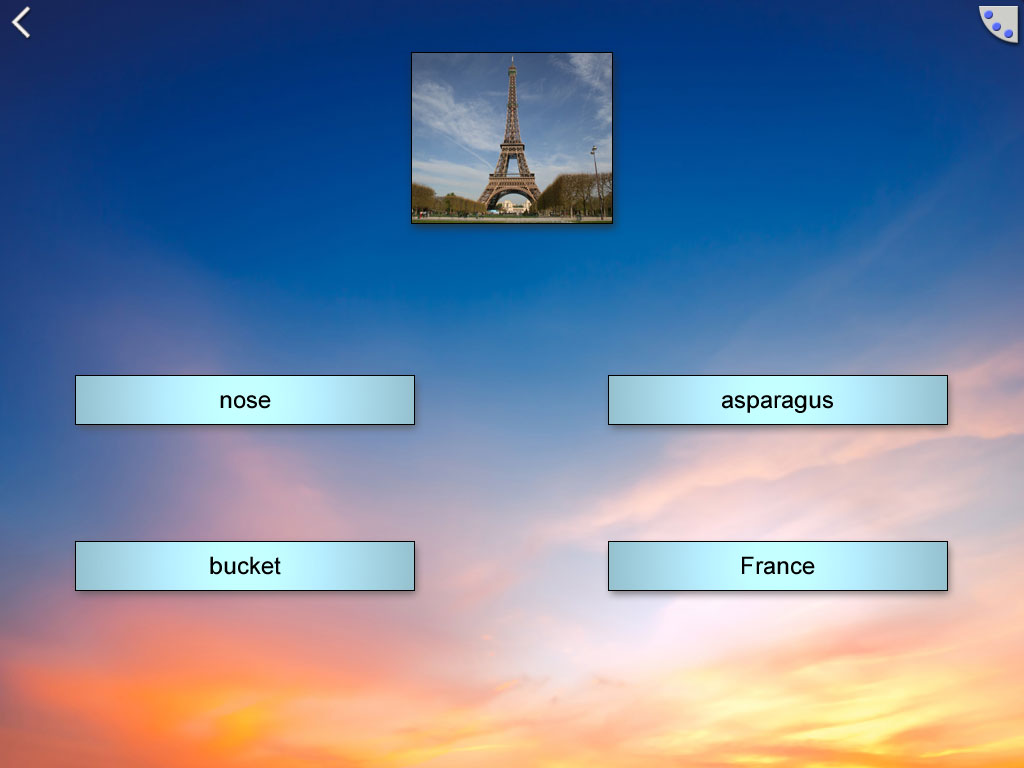 An exercise where the top image should be matched to one of the texts. We can see the Eiffel Tower in Paris but what's the name of the country? Easy task for some and hard for other. With the gray button in the upper right corner you can navigate to "My Selected Items" and find help for the right answer.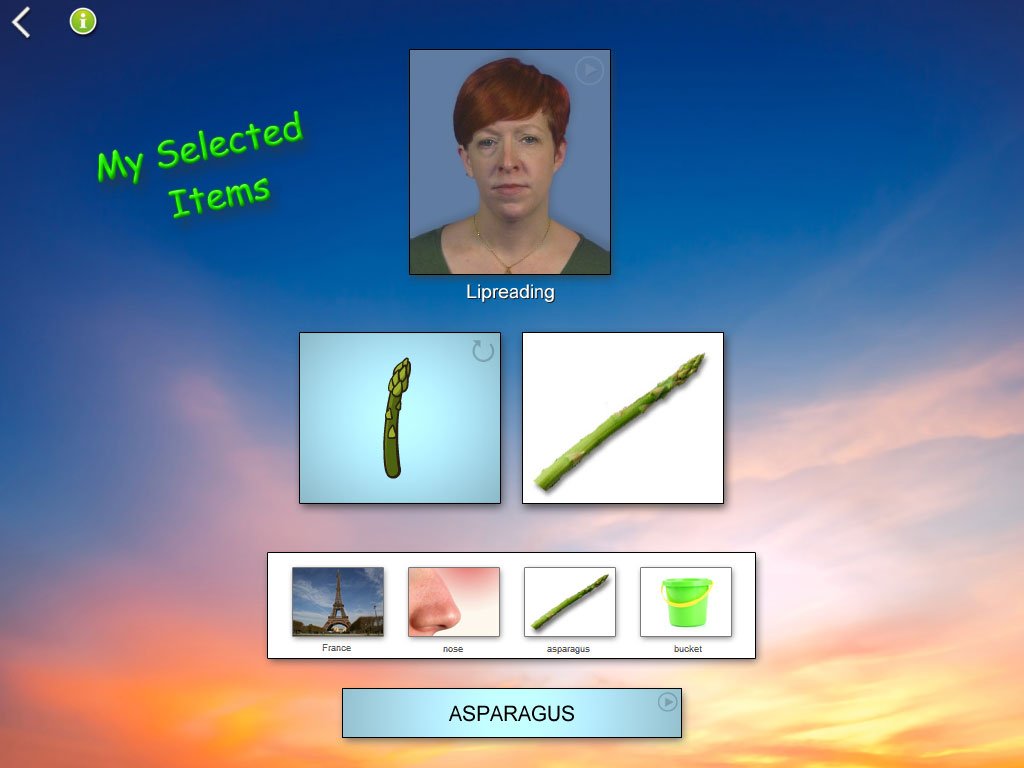 My Selected Items" is the page where you see all media included in the exercise. You can click on the different boxes to view images, texts, sounds and lip reading.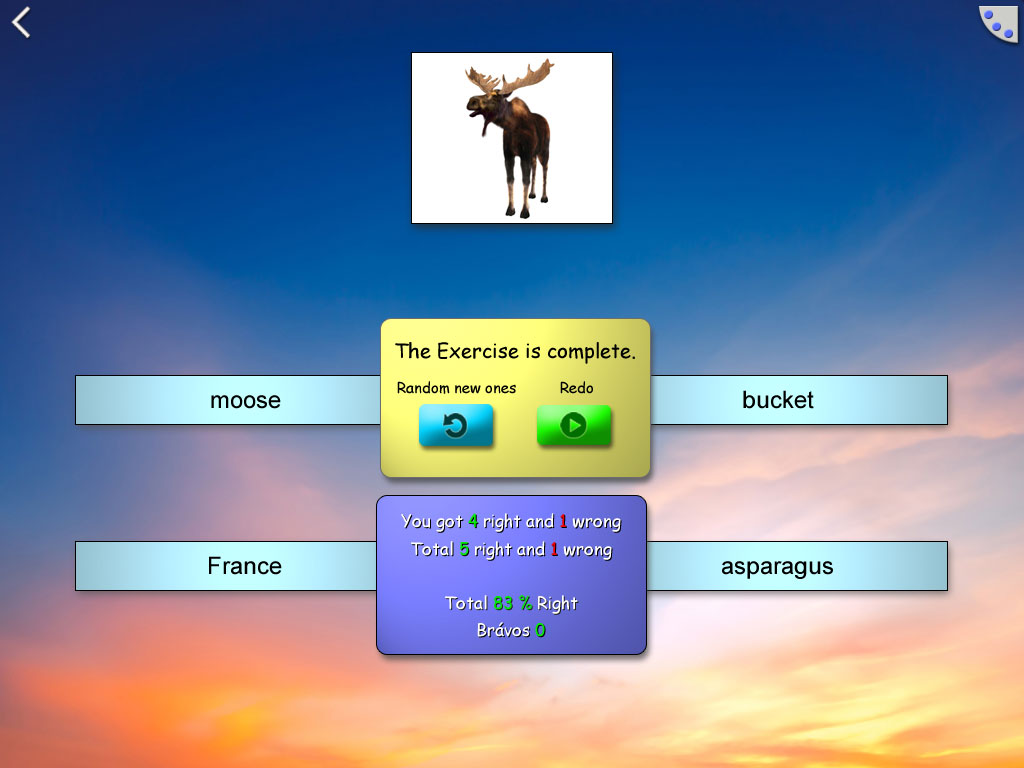 When an exercise is completed, you can choose whether to redecorate it with the same object or with new random items. You can also see how you are ranked.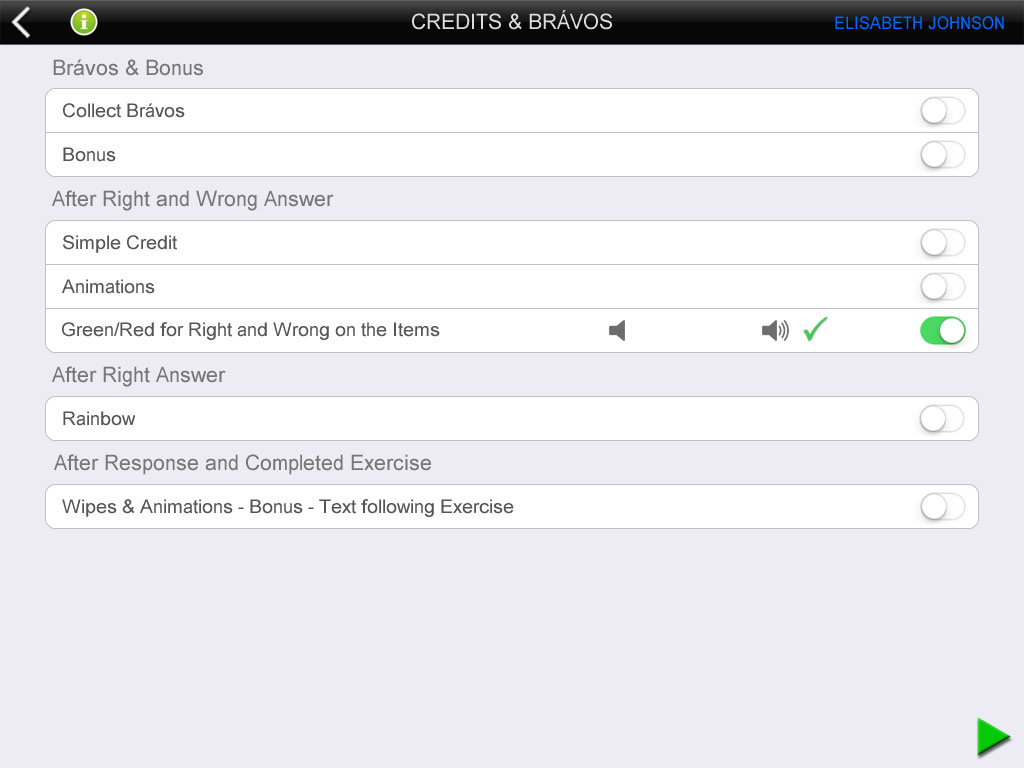 You can activate different encouraging praise and credits and also collect diamonds to access all games. Once enough points are reached, you will end up in the game console.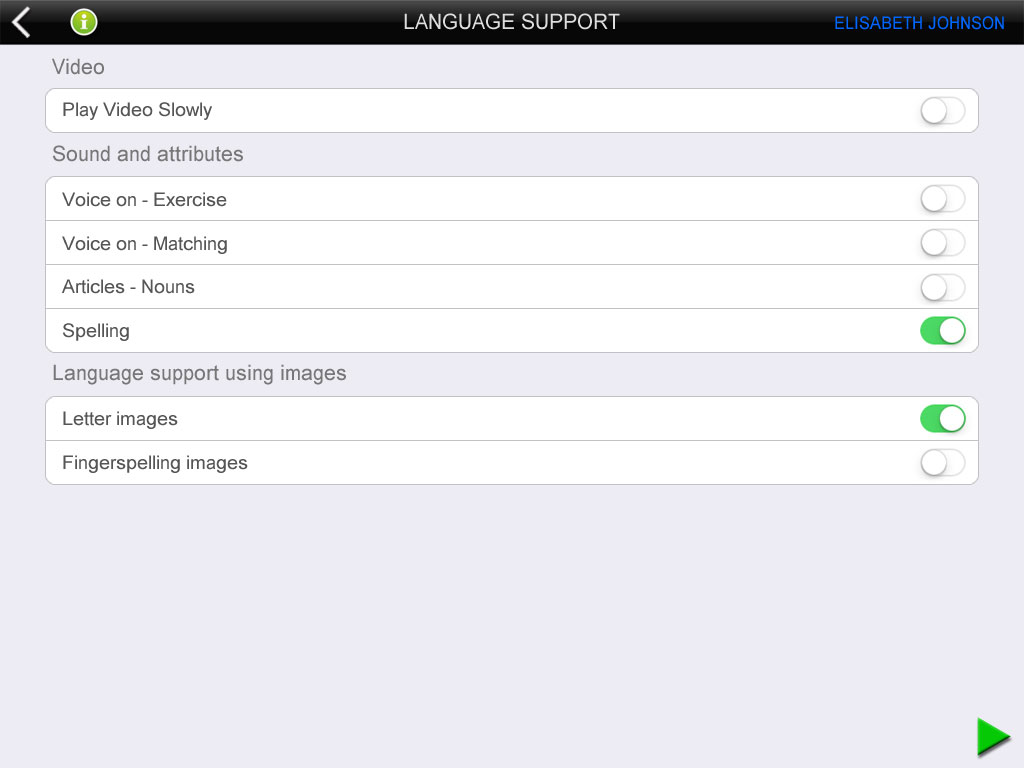 There are different settings for how to get help during the exercises. For example, you can get speaker support for videos, texts and reading exercises. You can also get help from fingerspelled images or images with letters.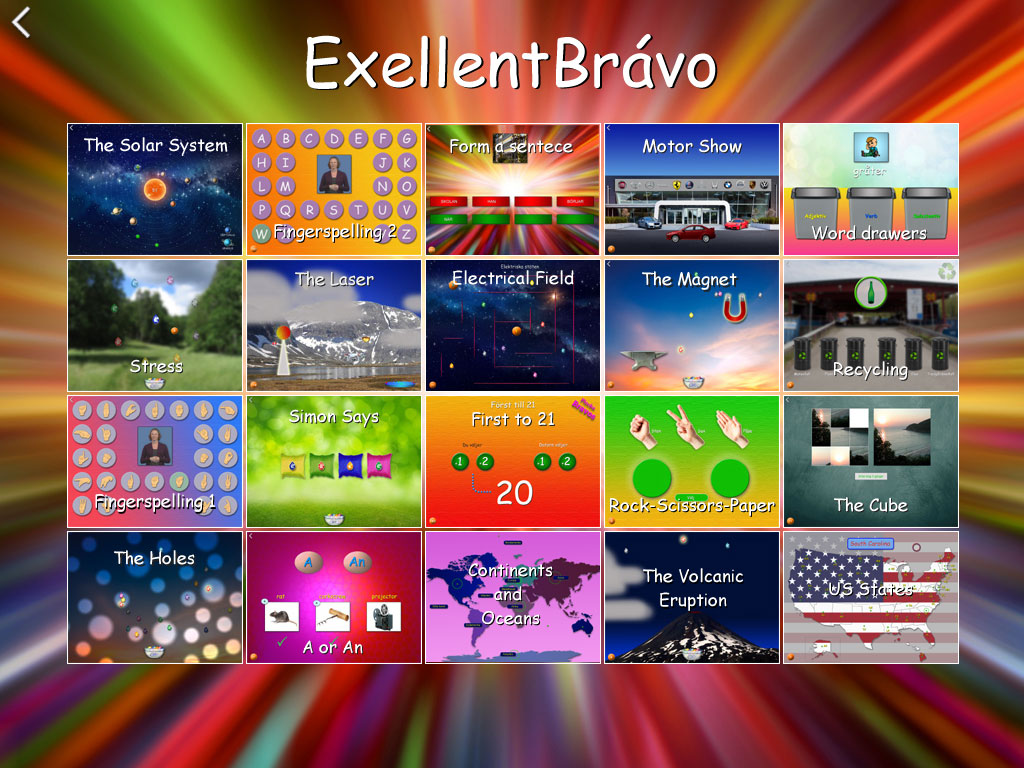 There are different games that you may use when the results start to show. When you collect 1000 diamonds you will have access to all 20 games.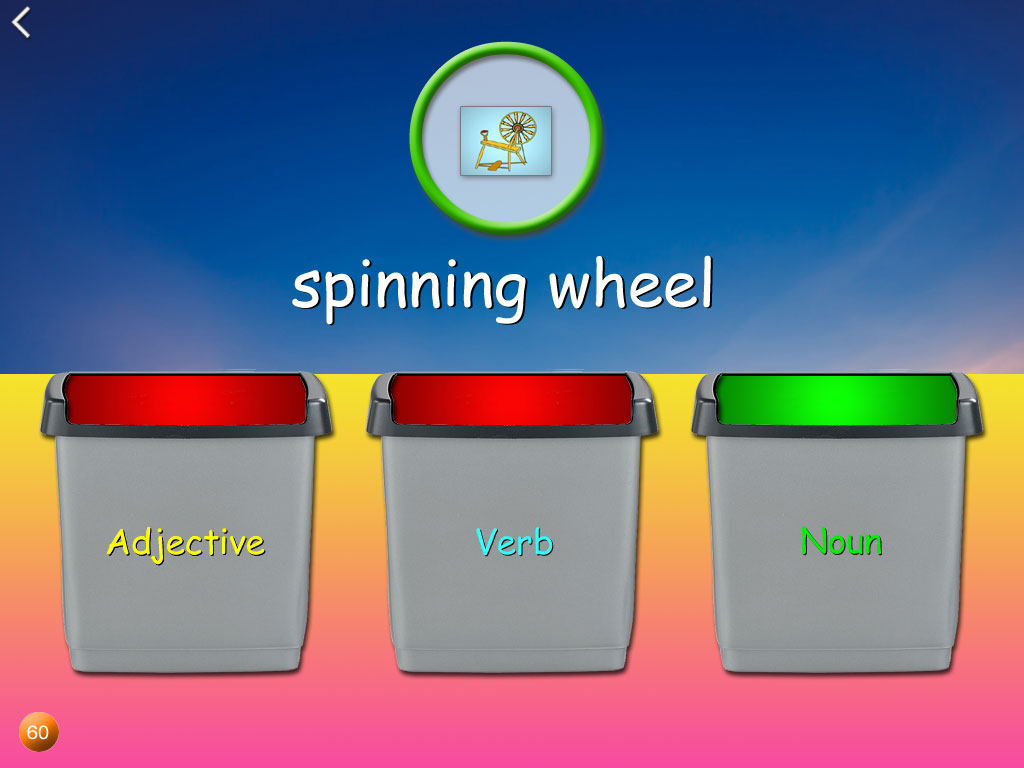 There are 20 different games to choose from when you have collected more than 1000 Bravos diamonds. Here we see a knowledge game where you will place adjectives, verbs and nouns in the correct box.